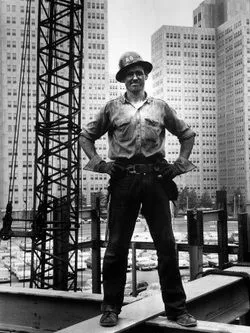 A mechanics lien is a claim created by law for securing the priority of payment for labor or materials furnished for the improvement of a building or a plot of land. Regardless of when filed the priority of the lien relates back to the date of commencement of services or supplying of materials. (Conn. Gen. Statutes §49-33, et seq.) No prior permission form the court is required to file the lien.
Because the lien is created by law, the statute must be strictly followed both as to the form of the lien and the method of service. The certificate of lien must be recorded on the land records within ninety (90) days after termination of rendering services or furnishing materials. The lien must accurately (exactly) describe the premises, state the amount justly due, the dates services began and ended and be sworn by the claimant.
Any defect in the description of the property or the form of the lien can be fatal. There are instances when the lienor has direct agreement with the property owner and no notice of intent is necessary. However, where the lienor is a sub-contractor or supplies materials to the prime contractor or sub-contractor, in addition to recording the lien a notice of intention to claim the lien must be served on the property owner. This notice may be served before filing the lien but not later than thirty (30) days after recording the lien.
The law requires that an action to foreclose a mechanics lien be started within one year of its recording or the effect of the lien will be extinguished.
It is important to note that filing a mechanics lien is not a civil action to collect money. It does not of itself result in the entry of a judgment which can be executed upon. Usually it is prudent to start a collection lawsuit at the same time as recording a mechanics lien.
In those cases where a proper waiver of a party's right to notice and hearing in a prejudgment remedy action has been signed by the contractor or property owner a similar lien (without judicial approval) can be properly filed in the debtor's property. This includes the party owing you money, not necessarily only the landowner where the services were rendered. A PJR attachment must be done at the same time that a collection action is started.
The owner of the property being liened can claim as a defense that it has made payment in full of all money owed to the primary contractor. A property owner affected by such a lien can file an action to reduce or discharge the lien or bond it over. Money owed for work on state property or state or municipal projects with performance bond requirement works differently.
Our offices are prepared to perform foreclosures of mechanics liens or judgment liens on an hourly fee basis.