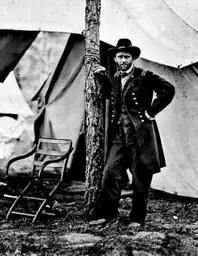 Our firm handles legal matters in the following areas: Consumer and Commercial Collections; Commercial Litigation; Prejudgment Remedy Attachment Proceedings ("PJR"); Post Judgment Executions, Garnishments, Attachments, Depositions and Discovery; Mortgage Foreclosures, Litigation regarding Fraud,Conversion, Theft and Embezzlement;Foreclosures of Mortgages (Commercial and Residential) , Foreclosures of Judgment Liens and Mechanics Liens, Supplemental Judgments in Foreclosures, Recovery of Surplus Funds in Foreclosures; Receiver of Rents; Actions for Partition and Accounting; Registration and Enforcement of foreign judgments, actions on judgments; Commercial Leasing; Commercial Real Estate Transactions; Formation, Purchase and Sale of Businesses; Probate Law and Estate administration.
Attorney Monagan has practiced law in a wide variety of areas since 1985. In his over thirty five years of legal experience, Attorney Monagan has narrowed the focus of his practice to the areas that most suit his experience and organizational and litigation skills.
COLLECTION SERVICES
Our firm handles all types of cases where creditors are owed money for goods sold or leased, services are rendered, or monies loaned.We have over thirty five years experience in areas affecting creditors rights, including credit cards, sale of goods, hospital and medical debts, negotiable instruments, enforcement of judgments, including foreign judgments and Foreclosures of every description. Pre and post judgment collection efforts are carried out with thorough attention to detail. Clients benefit from highly trained, well supervised staff, efficient system control, and effective file handling procedures.
We handle cases received directly from creditors and all types of collection agencies and forwarders. Fee arrangements can be on a contingent or hourly basis or on a fixed fee or hybrid basis. We arduously follow all State and Federal debt collection laws and regulations, HIPPA requirements, as well as Bankruptcy and Foreclosure procedures. All placements are acknowledged in writing and periodic case status reports are provided. Client remittances are made monthly by electronic funds transfer.
Our firm represents all types of creditors from lending, industrial, commercial, retail, construction, hospital, medical and banking interests. We are also prepared to file motions for relief from automatic stay on behalf of creditors in the United States Bankruptcy Court for the District of Connecticut, etc.
We are a member of many local, state and national bar associations and creditor's rights groups including the National Creditors Bar Association and Connecticut Creditors Bar Association (founding member). Attorney Monagan has been rated "BV" by his peers ("Very High General Ethical Standards; Distinguished Legal Ability"). We have built a well earned reputation for responsiveness, accessibility and results.