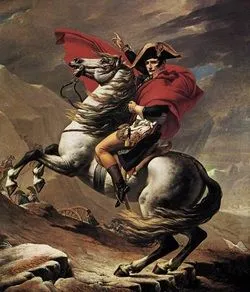 The need for compliance with federal fair debt collection regulations, credit reporting and complex HIPPA rules makes hiring a law firm to collect past due accounts the proper choice.
For most types of creditors, engaging a law firm is preferable to attempting to collect a debt themselves or hiring a collection agency. Collection law firms are experienced professionals that offer a one-stop, end to end, collection solution.
Collection agencies specialize in mainly sending repetitive letters to debtors. When a debtor receives communication from a debt collection law firm they know legal action is forthcoming if they do not respond. A demand from an attorney it provokes a response much more frequently than a collection agency form letter. Debtors who owe money to several creditors often pay those represented by a law firm first. They will wait for a collection agency claim to ripen into legal action before sending payment.
Hiring a law firm to represent you in collection matters has several advantages. Suit is promptly filed after a demand letter is sent and any statutory dispute period has expired. Verification of the debt is promptly provided when disputes exist. Meaningful, achievable payment plans are negotiated and monitored for compliance. Collection lawyers can obtain and enforce legal judgments.
An attorney understands the legal implications when consumer debtors dispute a debt and the necessary elements of validation and proof. An attorney can evaluate the legal collectibility of your claim at an early stage including relevant statutes of limitations or documentary evidence issues. Attorneys file judgment liens and post judgment garnishment or execution proceedings, including issuing subpoenas and conducting depositions of judgment debtors or those who owe them money.
Attorneys are governed by state rules of ethics and professionalism and subject to sanctions by the court for improper handling of client's affairs or funds. In Connecticut a state fund is maintained for claims of misappropriation by lawyers. Attorney employees are often bonded. Any matters referred to a collection attorney through larger forwarding companies are covered by their bonds. Collection agencies do not have such a powerful oversight mechanism.
Attorneys understand the legal implications of probate proceedings, bankruptcy, divorce, foreclosure or tax write offs, etc. as part of their practice. We are also available as a general resource for legal questions affecting the businesses and professions of our clients and their employees, etc.
A law firm is available to review and revise clients' contracts, credit applications or form agreements with their customers or patients to address or avoid potential problems before they occur. As good walls can make for good neighbors, a solid credit application or contract makes for good debtor/creditor relations.
All collections monies received by our firm are deposited into our attorney's IOLTA Trust Account and net recovery payments are remitted monthly to our clients by ACH transfer. We offer multiple forms of convenient payment options to debtors.
Many of our clients complain that some national collection agencies have not reported to them periodically or updated them on their activities and remittances were sporadic. Our clients receive monthly remittances (when money is recovered) and quarterly reports outlining the status of all open files. Our collections software and trained staff ensure the accuracy of all data used in the collection process.