Welcome
The Law Offices of Philip H. Monagan are located in Waterbury, Connecticut and provide legal services throughout the entire state, in all Connecticut and federal courts.
While our firm's primary focus is on foreclosures and collection law and related areas, we also perform many general practice services. Our services include:
---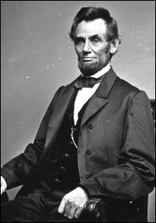 Collection law
Commercial and Residential Mortgage Foreclosures
Commercial Leasing
Commercial Litigation
Construction Disputes
Prejudgment Remedy Attachments (Ex Parte or after hearing)· Experienced in Theft and Embezzlement Cases
Foreclosures of Mechanics Liens, Tax Liens, Judgment Liens, and Condo Common Charges
Mechanics Liens (Preparation and filing)
Receiverships (Appointment as Receiver of Rent or Income)
Commercial Real Estate Transactions
Actions against Contractors under Connecticut's Home Improvement Contractors Act
Actions for Partition or an Accounting
Enforcement/Registration of Foreign Judgments
Motions for Relief from Stay in Bankruptcy Cases
Performance Bond or Payment Bond Claims
Business Purchases/Sales and Formations
Probate Law and Estate Administration
Post Judgment Executions, Discovery, Depositions, etc.
Fraudulent Conveyance Actions
Actions based on Fraud or Theft
Motions for Supplemental Judgments in Foreclosures
Deeds in Lieu of Foreclosures
---
Please contact our law firm with questions about your legal issue or collection matters. While this contact does not serve to establish an attorney/client relationship, it will allow our legal team to begin an assessment of your case.